At 8 o'clock pm on 27th November,sponsored by the Youth League Committee of Southwest Jiaotong University and Students Union of Southwest Jiaotong University,the opening ceremony of night running activity bagan in front of the gymnasium in Xipu campus.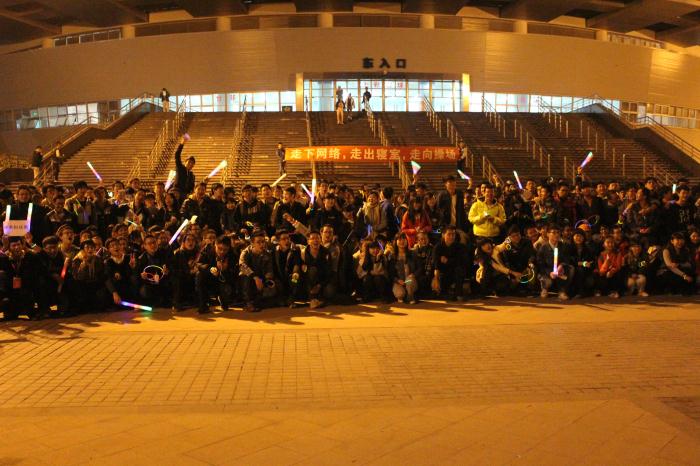 In view of the current college students' physical exercise consciousness is not enough, sports atmosphere is not strong, the network, the quality of worrying over dependence on the body and other issues, the League Central and the National Union of students combined with the Ministry of education, the State Sports General Administration, colleges and universities in the country to carry out the college students "down the network, out of the dormitory, to the playground" theme of mass physical exercise and extra-curricular activities. In response to the call of the central mission, we held the "fluorescent night running" activities, in order to let the students realize the importance of sports, enthusiasm and passion to stimulate students to participate in sports, improve the body quality of contemporary college students.
Although the winter cold wind chills, but still can not resist US inside the hot. "Down the network, out of the dormitory, to the playground" after the activity as the slogan, we used fluorescence stick, fluorescent ring as fluorescent tool ring school night running, the campus has become a joy to the world bright and colorful.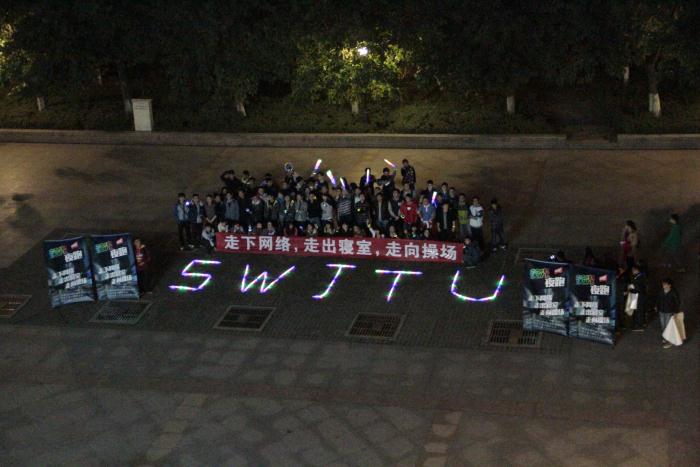 Southwest Jiao Tong University student union vice chairman of handsome right Rui to everybody: "initiative to join 'fluorescent night running' activities, strengthen physical exercise. With fluorescence stick, called a small partner, a taste of the charm of Jiaotong University campus at night! With the vigorous body, a brisk pace and even breathing let 'go down the network, out of the dormitory, to the playground' become a reality."
"Fluorescent night running" different from all the running competition is full, regardless of rank, not racing, more is to promote personality. To green, health, sports for the purpose, with the social trend, praised the national fitness campaign, calling on college students by jogging this with youth and vigor, healthy way of exercise strong physical and mental health, life will be transferred to the surrounding each individual!
This unique activity not only has attracted students to actively participate in the sports, also has made the students feel the power of sports. Students said that they will be out of the bedroom, strengthen physical exercise in the future.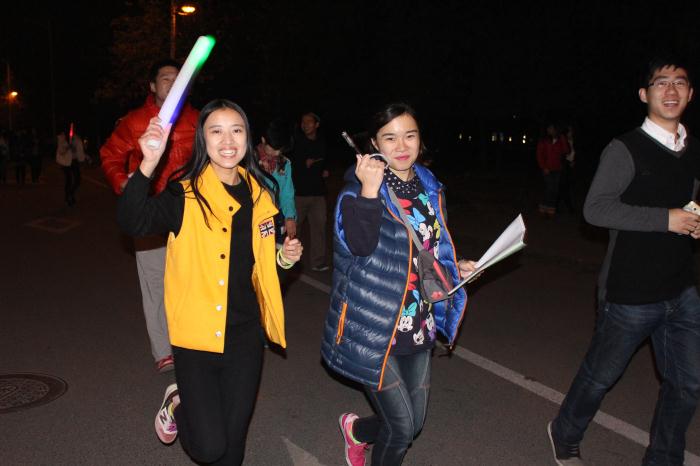 The student union of Southwest Jiaotong University
Student Association of Southwest Jiaotong University
27th November, 2014